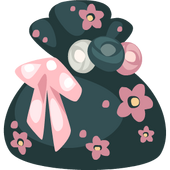 The Support Japan Bundle (SJB) contains 4 items: an Support Japan Hairpiece, an Support Japan Hakama, Support Japan Sandals, and an Support Japan Plushie. The bundle can be gifted after it is opened, and can be traded on the Playfish forums.
Item Summary
Cost: 10 PFC
Sells for: ?
Recycle: ?
Giftable?: Only at point of purchase and after opened
Added: 17

March 2011

Removed:

27 March 2011
Items in Bundle
Ad blocker interference detected!
Wikia is a free-to-use site that makes money from advertising. We have a modified experience for viewers using ad blockers

Wikia is not accessible if you've made further modifications. Remove the custom ad blocker rule(s) and the page will load as expected.