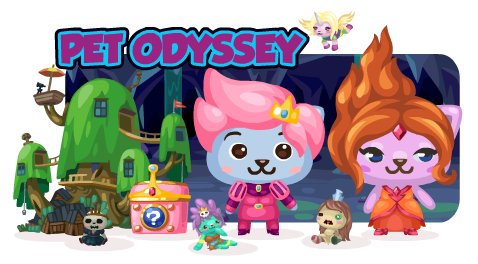 'Ready For  A Pet Odyssey!' is a TWS only available from 29 November to 9 December, 2012. It features items that look similar to a particular children's cartoon in reality. It has two craftable items, and one collaborative item to be made. It also has a new quest, called 'Adventure Seeker'. From this week's special, a new mystery box series is released, called the Odyssey Mystery Outfits. 
Items Featured

To see the original post at the Pet Society Blog, go to this page.
Ad blocker interference detected!
Wikia is a free-to-use site that makes money from advertising. We have a modified experience for viewers using ad blockers

Wikia is not accessible if you've made further modifications. Remove the custom ad blocker rule(s) and the page will load as expected.