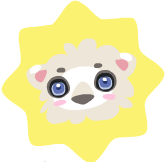 The
Petling Bear
is a
Playfish Cash
petling
that was sold in the Beautiful Items section of the
Boutique
, and in the Petlings section of the
Garden Store
. It was introduced to the game on 21 May 2010, and was removed from the store on 20 June, 2010.
The petling was sold both individually and inside of the WWF Bear Bundle.
There is no level requirement to own this petling.
Item Summary
Cost: 23 Playfish Cash
Sells for: 1 coin
Recycle: 1 point
Giftable?: No
Added: 21 May 2010
Removed: 20 June 2010
Petling Food
The petling bear eats:
Petling Appearance
A very helpful petling guide is found in the forums at: http://forum.playfish.com/showthread.php?t=1665745. This guide contains other images of the different ears, tails, and eye shapes that your cat can have.
Body
The Bear petling's body comes in the below known colors:
Eyes
There are 3 kinds of eyes.
Ears
There are 3 kinds of ears.
Head Shapes
There are 3 kinds of heads.
Tail
There are 3 kinds of tails.
Pictures
Ad blocker interference detected!
Wikia is a free-to-use site that makes money from advertising. We have a modified experience for viewers using ad blockers

Wikia is not accessible if you've made further modifications. Remove the custom ad blocker rule(s) and the page will load as expected.