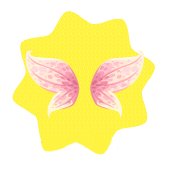 The
Magic Pixie Wings
is a clothing item worn on the back that is found in the
Enchanted Forest
location of the
Treasure Hunt
map. This is the rare item. It does not make you glide because it flaps.
Item Summary
Cost: Cannot be bought
Sells for: 3500 coins
Recycle: 21002 points
Giftable?: Yes

Added: 28 June 2010

Removed: No

Item in Usage
Ad blocker interference detected!
Wikia is a free-to-use site that makes money from advertising. We have a modified experience for viewers using ad blockers

Wikia is not accessible if you've made further modifications. Remove the custom ad blocker rule(s) and the page will load as expected.