I Love Chocolate Box is a box from Holiday Special Valentine's day from 1-14 February 2010. The cost of the chocolate box is 900 coins. Recycling 1800 eco points. Sells for 299 coins. The chocolate box is to gift for your friend, and also the box gives you two same chocolates a day then its another chocolate. It MAYBE available in the next valentine's day.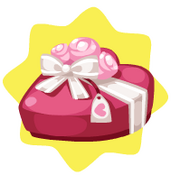 Diffrent types of chocolates
The sweets can be selled, eaten or recycled. It can be also use as a bait or as a decoration. All the sweets sell about 5 coins and 32 EP. They all have love names.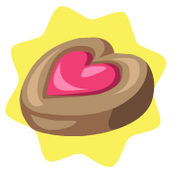 Ad blocker interference detected!
Wikia is a free-to-use site that makes money from advertising. We have a modified experience for viewers using ad blockers

Wikia is not accessible if you've made further modifications. Remove the custom ad blocker rule(s) and the page will load as expected.