The '
Fright before Christmas!'
Quest rewards you with the
Twisted Christmas Tree Seed
once you have completed all 6 of its required steps. It is only available during the '
Welcome To The Dark Christmas!
' week.
Steps Required
Step 1 - Lost and Found
Step 2 - Eat, Sleep, Recycle!
Step 3 - Team Work
Step 4 - Run till you drop!
Step 5 - Something Fishy
Step 6 - Item Collector
Complete all steps and congradulations! You have earned your Twisted Christmas Tree Seed as a reward.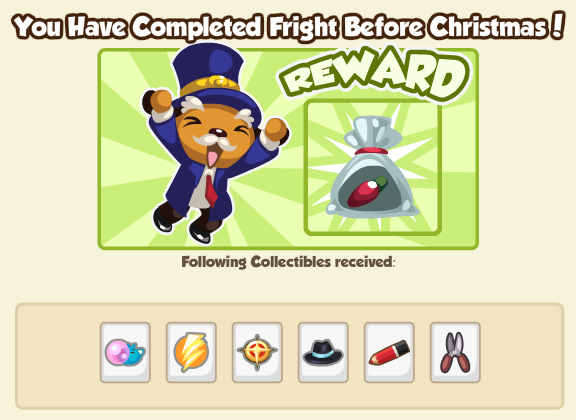 Ad blocker interference detected!
Wikia is a free-to-use site that makes money from advertising. We have a modified experience for viewers using ad blockers

Wikia is not accessible if you've made further modifications. Remove the custom ad blocker rule(s) and the page will load as expected.