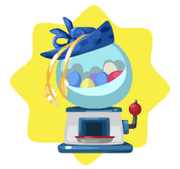 The Fashionista Hat Vending Machine is a craft item from Beau Monde Week 2012. It consists of eight parts. You can buy hats from it for 350 coins each.
Fashionista Hat Vending Machine Summary
Sells for 594 coins
Recycles for 1,188 Recycle Points
Added: May 3, 2012
Removed (Craft deadline): May 22, 2012
Giftable?: No
Hat Types
Hat Item Summary
Sells for 116 coins
Recycles for 700 Recycle Points
Giftable?: Yes
Ad blocker interference detected!
Wikia is a free-to-use site that makes money from advertising. We have a modified experience for viewers using ad blockers

Wikia is not accessible if you've made further modifications. Remove the custom ad blocker rule(s) and the page will load as expected.