The
Enchanted Forest
is a
Treasure Hunt
location introduced on 28 June 2010, with a pink / purple / aqua forest theme.
There are ten common items, one rare item, and one puzzle piece object, the Enchanted Waterfall. Most of the items are "girly", including a pink wig and dress.
This location is locked until a player creates a Hot Air Balloon with the help of friends. You must have the balloon in your inventory in order to visit this spot.
Mini Map Example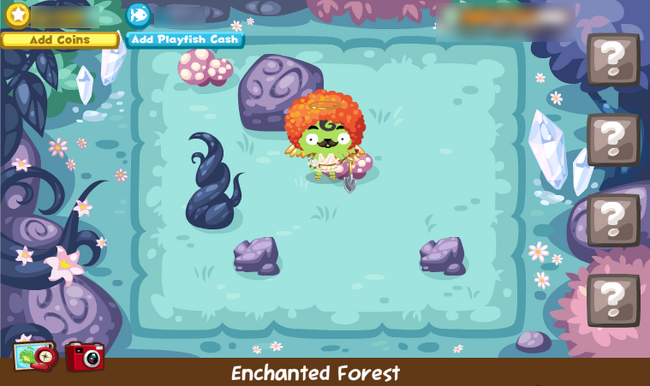 Items
Enchanted Waterfall Pieces
Other Objects

Ad blocker interference detected!
Wikia is a free-to-use site that makes money from advertising. We have a modified experience for viewers using ad blockers

Wikia is not accessible if you've made further modifications. Remove the custom ad blocker rule(s) and the page will load as expected.