Deer Seat is eighth limited edition after Tropical Volcano . There will only be 5000 Deer Seats available, so make sure you get yours before they run out. Deer Seat is an adorable deer that your pet can actually sit on. You can buy the Deer Seat started on Thursday, 29 June 2010 in Boutique (Beautiful Items) . The cost is 12 Play Fish Cash and this is the first Limited Edition which arrived at Wednesday. The other limited edition, arrived at Monday or Tuesday.&nbsp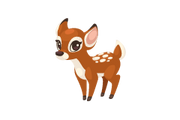 Ad blocker interference detected!
Wikia is a free-to-use site that makes money from advertising. We have a modified experience for viewers using ad blockers

Wikia is not accessible if you've made further modifications. Remove the custom ad blocker rule(s) and the page will load as expected.